Hi guys. I have been reading the forums here for awhile now, but I am new here. I have already introduced myself in the appropriate forum (
Howdy from Indy
). I signed up to get some help, and learn more about the hobby. There are some pretty helpful people here and I hope to learn more about layout design and operation. So anyway, after two or three weeks of trying to come up with an N scale design, I finally came to the realization that I suck at designing a layout. So recently I stumbled across a design that will work for what I want to build. I rotated it, changed a few things around, and this is what I came up with...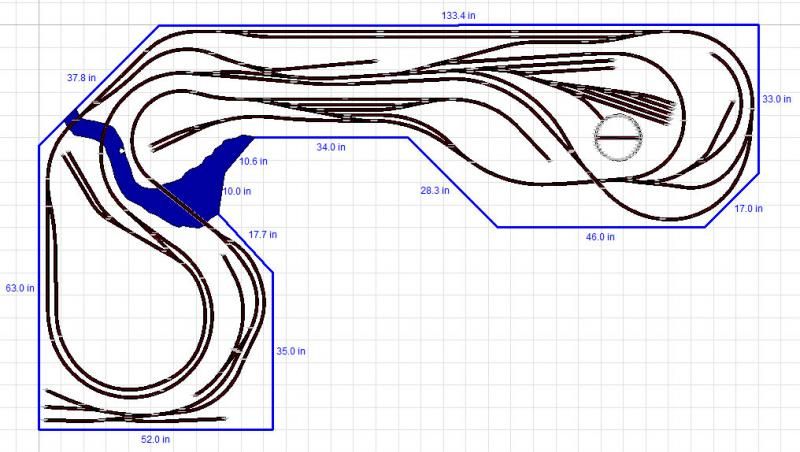 Whoever designed this, thank you very much!
Now, for the benchwork, I modeled up my benchwork using Mastercam. Here is the complete benchwork with 4" of pink foam. The fascia will of course be cut to match the scenery in higher areas...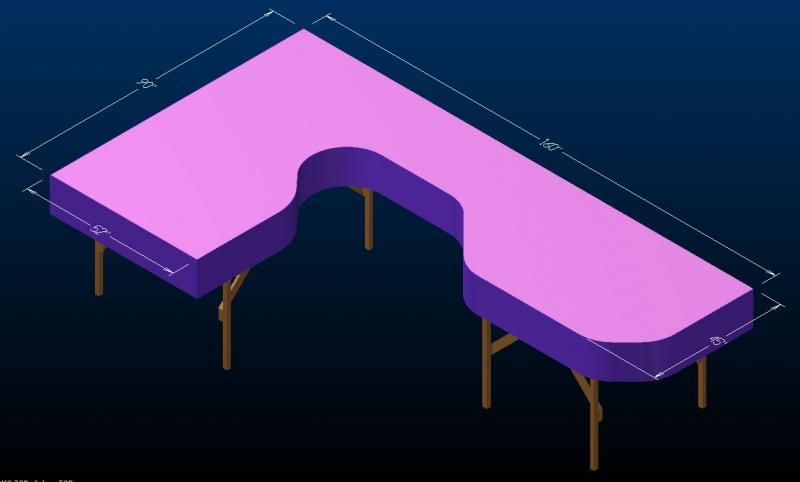 Here is a lower view of the L girder construction. I hope I have this right?...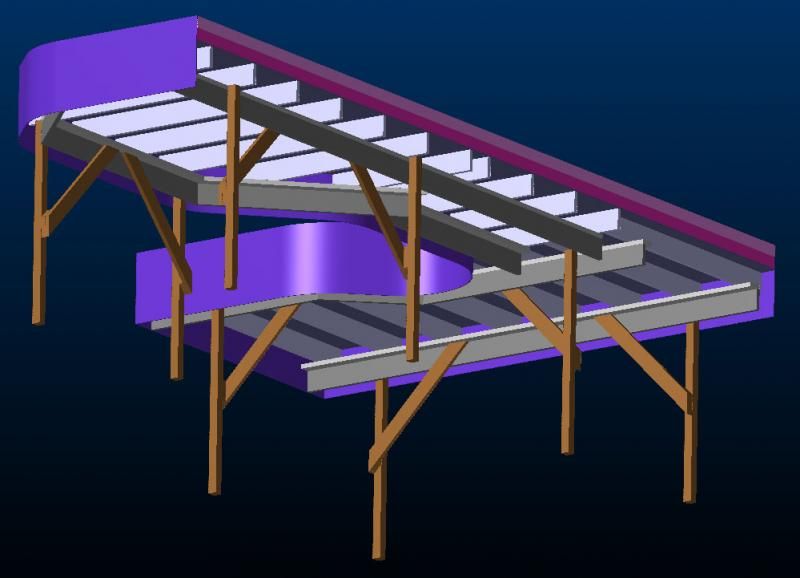 Here is a close up view of all the layers. The joists sit atop the L girders. Then I have a 1/4" sheet of plywood. Then the two 2" sheets of foam (colored differently so you can see each sheet). I know 1/4" is probably thin. But I plan to brace this up more in areas that need it. Where it's not needed I want to keep it as light as possible...
I plan to cut the roadbed out of the plywood and raise it in ares that need raised. The foam is just on the model for height reference. The rest of the terrain I plan to create with cardboard strips and plaster gauze. And you can't really see it, but these are two separate tables, with a small section in the middle connecting them. If I ever need to disassemble this it shouldn't be too difficult to do so after I get the track torn up.
Any criticism is welcome. I am new to this part of the hobby so I will appreciate any advice you guys can give me.