Hi gang, I've decided I should just have one dedicated thread for all the scenery work I've been doing rather than creating a bunch of short ones.
First, a brief history: I began construction on this layout in the summer of 2010, after having demolished my previous pike. My main focus was on getting the track laid and wired, then test-running trains to ensure smooth operation. I reached this milestone in the spring of 2013 and held an operating session to celebrate. Then I figured I should have a few more op sessions to be
really sure
that my trackwork was sound. [Truth be told, I really was just having too much fun playing with the trains!
]
Fast-forward to March 2017: Even though I'd temporarily replanted most of the structures that were used on the old layout, I still hadn't done any scenery work beyond ballasting the track. So I made a commitment to get some "natural" terrain and trees on the southern peninsula before hosting any more op sessions.
My plan was to start with the southeast corner and work my way westward (timetable "northward") from that point. The diagram below shows the area [highlighted in yellow] that I've been working on in recent weeks: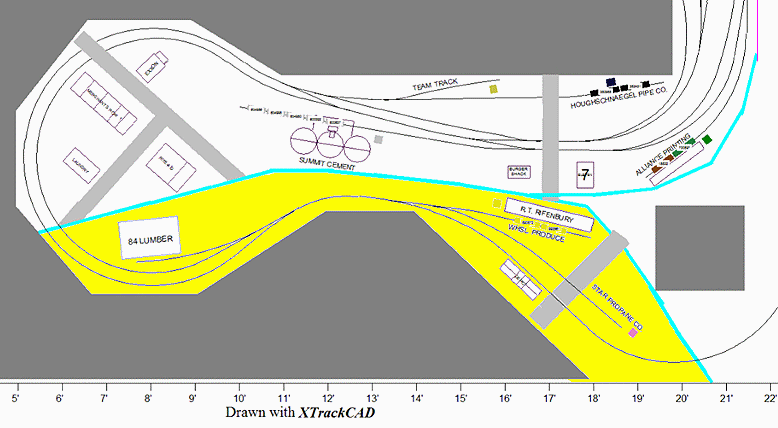 The first thing I wanted to do was eliminate what I considered an eyesore, where the backdrop abruptly ended ~15 inches from the edge of the benchwork and the main line just passed around it.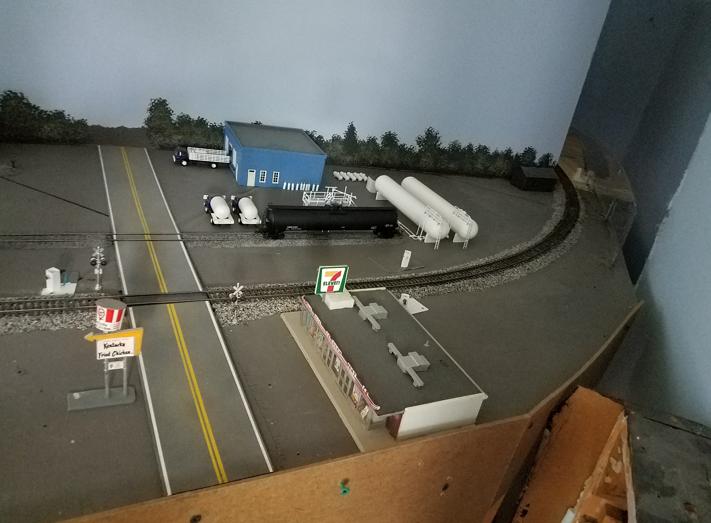 I started by extending the backdrop to the end of the benchwork, cutting out a hole large enough to allow my hi-cube boxcars and auto racks to fit thru. Originally I was just going to put a tunnel portal around the hole, but several forum members convinced me to disguise it with a
highway overpass
– since there really aren't any mountains around the Cleveland metro area that my pike tries to loosely replicate. I've already posted about that task and I don't want to be redundant, so the link to that thread can be found at:
http://www.modelrailroadforums.com/...Corner-Camouflage-Project-on-the-CL-amp-W-Sub
Here is what the southeast corner looked like after I got some terrain, trees and static grass around it: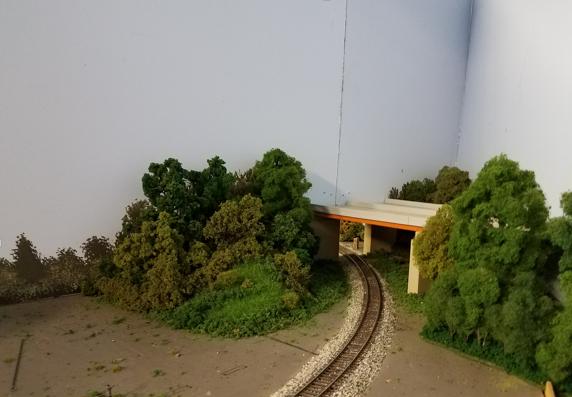 I wanted to get this area looking as close to "finished" as possible, since it is extremely difficult to access. This got me ready to tackle my
next
challenge: improving the surfaces of the town of Brook Park.