Had a really productive Tuesday afternoon, I had time to apply the static-grass and the dead leaf ground cover on the triangle of Hydrocal that I poured this past Sunday: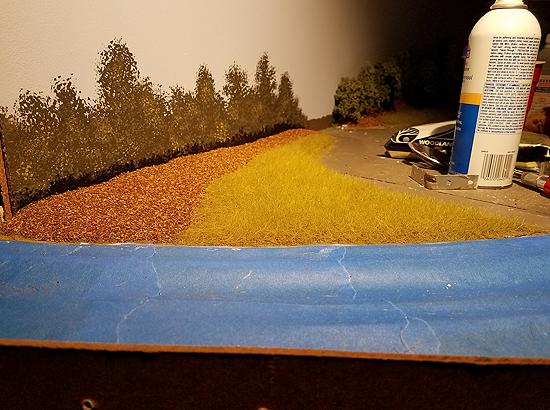 (The dead-leaf area is where the trees are going to be planted.)
While the cement was drying on the grass and ground cover, I also took advantage of the remaining daylight and the calm, dry weather to dress up another dozen Super Trees. This batch will not only provide all the trees I need for the triangular area, there will also be several left over for me to add to random locations along the ridge: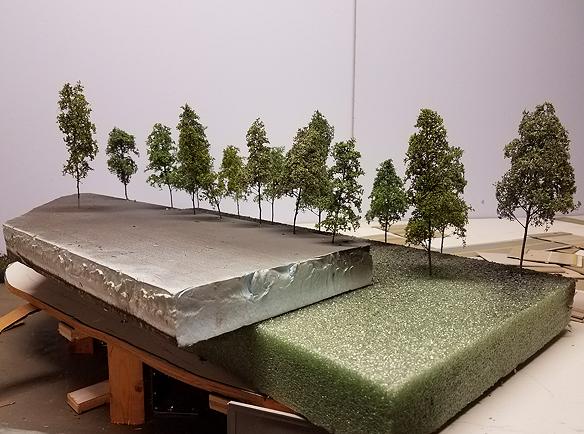 Now I just need to figure out
which
ones to put in
what
spots...