Guys,
We got new speaker samples, they work awesome! Still a very crystal clear sound but we've been able to revise the casing so they are smaller.
They are 37 MM X 14 MM X 10 MM.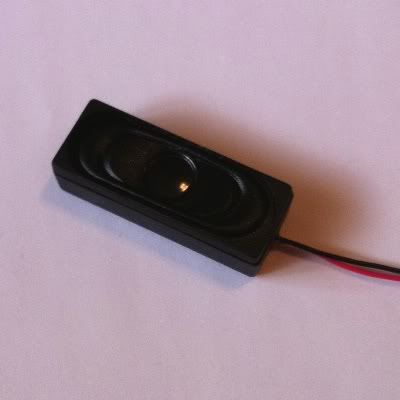 They are available for order now.
http://www.railflyermodel.com/products/sk-8701
Thanks,
Christopher Howard
Railflyer Model Prototypes Inc.
www.railflyermodel.com