A recent discussion on the CMX Track cleaning car made me think I should show my simple and cheap track cleaning cars and how I built them. I will not get into a discussion on the CMX car's high price,here, as I have already made my point in that discussion. First off, if you don't think you can assemble a simple "shake the box to build" kit, like the old Athearn Blue Box, Box Car, I would suggest you read no further. Or, if you want to challenge yourself and make building simple Freight Car Kitss in your "r
epertoire" of skills, continue on!

Here is a couple of photographs I have of one of the four track cleaner cars I use to keep ahead of the track cleaning chores on my layout. I did not design these cars, for the credit for design, we need to go back to John Allen's Gorre and Dephetid layout, where he used these car to clean track. I will build one of these cars for this thread, when I get my Blue Box kit to build.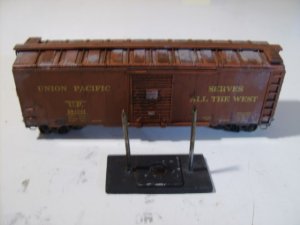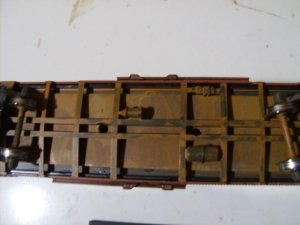 Last edited by a moderator: