I was planning on scratch building a different structure this summer while I was at the cabin on rainy or chilly days. But, I found this old photo of an interesting storage building that has a history in our village.
This building was on a old farm near my residence and I drove past it everyday. Other than a few head of cattle, the farm wasn't active and sat on prime land for commercial development. Two unmarried brothers owned the farm and lived in a stone house that had a working stone out-house...the last one in the village.
This farm was one of the original homesteads in the mid-1800's.
They sold the buildings and land for several million dollars and the buildings were razed for development. I like the run down appearance of the building and the sloped roof.
Do you think this is a candidate for scratch building?
Greg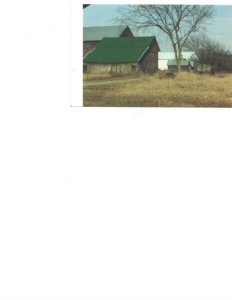 Last edited: