Hi y'all, I have an industrial switching layout that is supposed to loosely represent the Cleveland, OH metro area. All of the benchwork and trackwork is installed and functional, now I'm ready for the final phase: scenery.
The layout is oriented on a north-south axis - Cleveland on the northern end, the B&O Pittsburgh-Chicago main line [staging] on the southern end. The track at the southernmost end of the layout disappears behind a sky-blue scenic divider: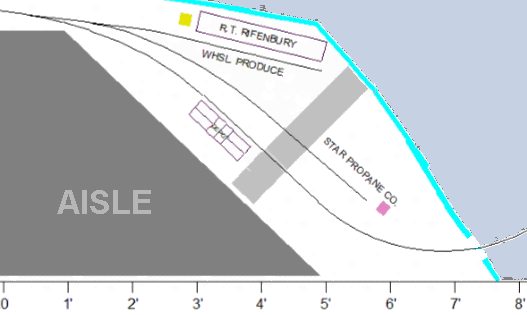 ...and this is where I'm at with it now: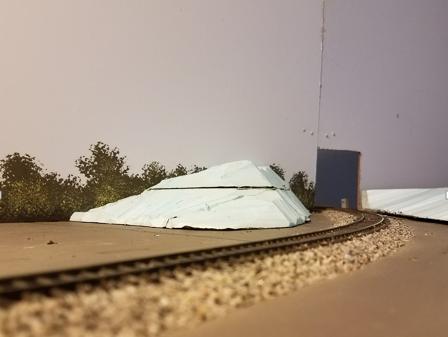 I want to be able to shoot head-on photos of trains coming straight out of staging, but obviously I can't have them coming out of a hole on the horizon!
One option is to put a hill with a tunnel portal over the hole: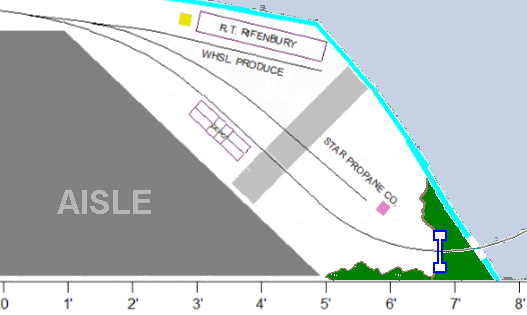 Another possibility is to have an elevated highway hiding the hole: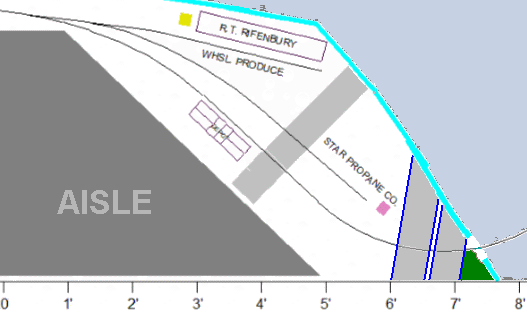 Finally, I could just cover the area around the hole with a dense cluster of trees: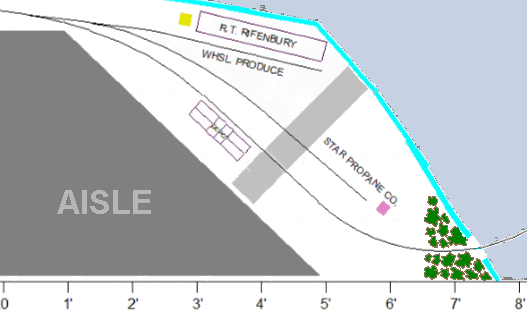 I'd like to do the tunnel portal, but I'm trying to measure up to the standard promoted by Tony Koester that a scene should accurately reflect the region you are modeling - and I've never seen or heard of any tunnels around Cleveland.
The highway overpass would definitely be found in Cleveland as well as any large city, but the spot where it abruptly ends at the divider wall would be very difficult to conceal.
Having a small forest would be easy enough, but prototype Class 1 railroads like the B&O generally kept their right-of-ways clear of surrounding foliage.
...so as you can see, each approach has its "up" side and "down" side. Which one would
you
choose if you were in my situation?