Product Tester ACME INC.
Staff member
UPS just off loaded the back refractory for the Heatilator box!
It was in one piece - boy, that company knows how to pack!
Front & back surrounded by honeycomb and then the whole thing double wrapped with bubble wrap. Weight is 18.7 lbs!
Chet:
from Columbia Falls, MT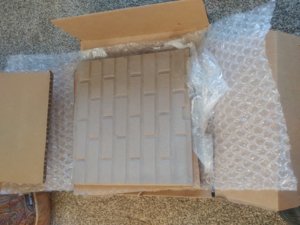 Now to see if I can get it in place without breaking it?
Last edited: