Hello All & Seasons Greetings...It Has Begun !!!...Either I'm Gett'in Older Than I Think Or Particle Board Is Gett'in Heavier...
Plus...In the past few hours every time I look at my diagram that Board keeps look'in smaller by the minute...Tight Fit
Oh Well...It Is What It Is...And no matter what it'll be nice to have my Trains running again...It's been too long...
Wishing You All My Very Best This Holiday Season...
And My Hopes For All To Have A Happy, Safe & Healthy New Year !!!
Trig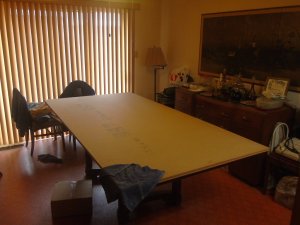 ...Now I got'a get it topped & dressed and I do still have a lot of testing to do...