Back again guys!
Sherrel
, Great to hear your progress! BRAVO!
Curt
, The tower looks great!
Garry
, the bridge is like WOW!
I finally got to "play" in the basement today. Took the rope lights out of my one display case. The were mini-bulbs that had sections burnt out and the clear casing had gotten quite yellow. I replaced them with LEDs from a 16 meter strip I purchased off of ebay. I cut the strip into 26 inch sections, laid a strip of 3M double sided tape under each shelf, then adhered the LEDs to it. I then wired it all up to an old Tyco transformer, applied voltage and we had light. Each engine got a cleaning with a soft brush before going back in. Attached are pics, I think the lighting is just great. The lights were 15 bucks with free shipping from China!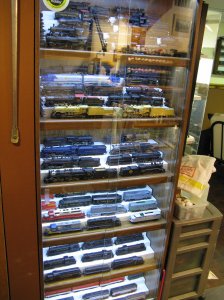 Doors closed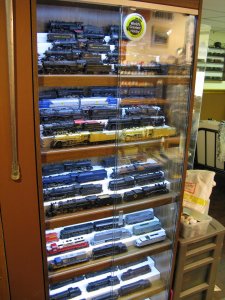 1 door open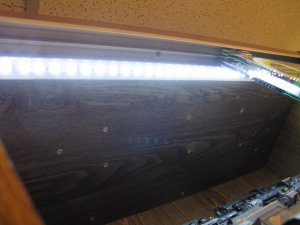 LED strip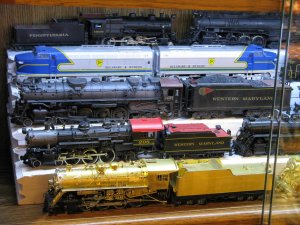 Close up
An old friend is playing in a band at a Moose lodge tonight, so I'm about to leave for that.
BTW, is it Mooses, Or Meeces?