It looks like the Charcoal color would be the best for hydrocal rock. What colors have you tried or anyone else reading this
Plaster of Paris, USG Hydrocal, and gypsum cement are all beta gypsums, with similar characteristics. Alpha gypsums, on the other hand, are much harder and stronger than beta gypsums, and are often referred to as "stones." These are the types of plasters used in dental applications, called "dental-stones," or "die-stones." They're rated in strength from Type III to Type V, with Type V being strongest.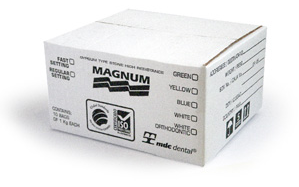 For modeling applications, Type IV is best (Type V is slightly stronger, but costs three times as much). A 25-pound box of Type IV dental-stone can be had for only about $20. Find this locally from a dental laboratory supplier in your area. Their quick setting times and superior strength make them excellent plasters for pouring finely detailed rock-molds. These are the same types of dental-stones sold under the brand, "Merlin's Magic," which offers a variety of dental-stone plasters in model-friendly colors; however, the shipping costs make the product costly. It's much better to buy this locally. If you can't find a dental lab supply nearby, your dentist can order it for you.
Here's the relative strengths of the various plasters, measured in PSI of compressive strength, according to Hirst Arts:
Plaster of Paris: 2,000-5,000 PSI
Hydrocal: 6,000-8,000 PSI
Type IV dental-stones: 12,000-14,000 PSI
Type V die-stones: 18,000 PSI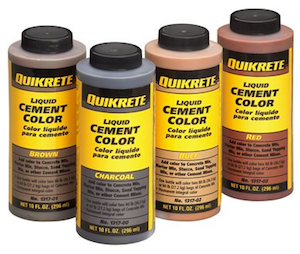 Plaster of Paris, Hydrocal, Sculptamold, and even Celluclay are all easily colored using Quikrete-brand liquid concrete colorants. They're available from Home Depot in a variety of earthy colors. They're so concentrated, you only need very little colorant to color your rocks. Tempera or latex paints typically require much more material to achieve the same depth of color, and can significantly compromise your plaster's setting strength.