Here in Georgia, we have Mrytle trees that flower. Smell amazing. Anyway, I was making trees with the Supertrees I picked up the other day and thought, hmm, I wonder.......
So, here is my attempt at flowering trees. Mind you, these are suppose to be N scale.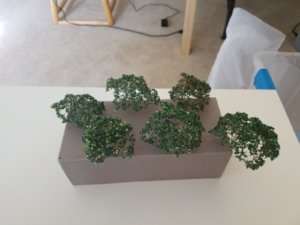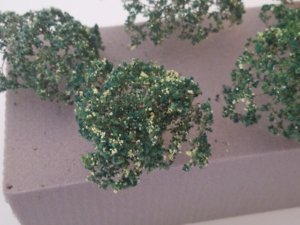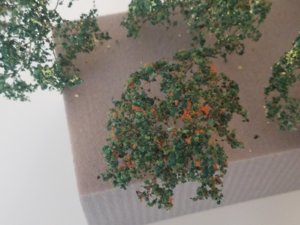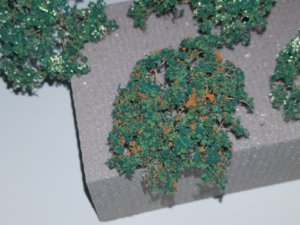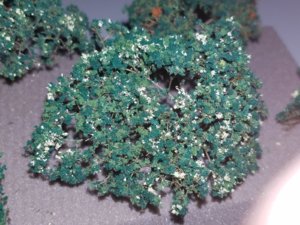 They seem to show up better under flash. In normal room lighting, the "flowers" are much more faint. It is really hard to dust without it clumping up. OK, let me know what you think.