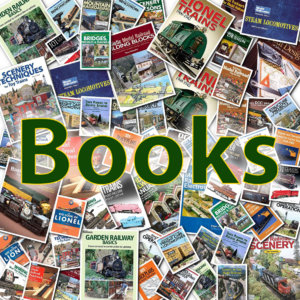 ​
Our model railroad bookstore page is back up and running again. The migration to the new server broke the old bookstore software and the site had to be totally rebuilt with new software. Now that the forum is working smoothly, we finally had some time to rebuild the bookstore and then start entering the inventory. We've got a few hundred books online at the moment, we'll be adding more soon. Once that's done, we'll also be adding a video category.
Check out the new look, I think you'll like it.
http://www.modelrailroadbookstore.com/shop/
The bookstore revenue helps keep this website in operation, so if you're looking for model railroad books, please consider shopping there.