I'll try this. The first pictures will be an overview of the layout. It's not a large layout, but as I have mentioned, I really enjoy switching, and this is what the layout was built for.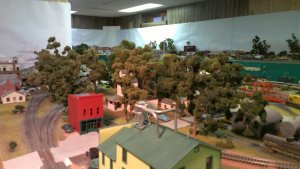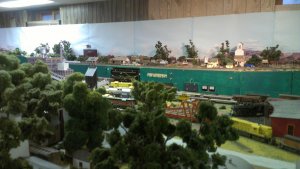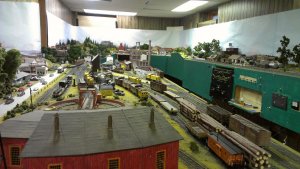 The first picture is what I call Gallatin Junction (Gallatin Gateway) which is at one end of the line. The main line is on the lower left of the picture, which head to hidden staging, and also connects to Logan, at the other end of the layout. The second picture has Gallatin Junction in the foreground, and the town of Churchill in the distance. The third picture is overlooking the yard and engine facilities at Gallatin Junction, and the town of Anceny is in the distance against the far wall. The main line then comes into Churchill and then down grade to Logan. In the foreground of the last picture is an area that will be a lumber mill.
I'll add more pictures to this post shortly.