How can you paint freight cars without using an airbrush? I don't now why but I couldn't help myself, I saw these 2 cars and had to have them.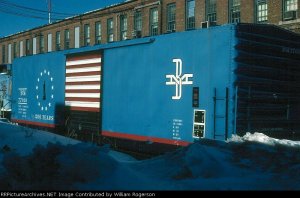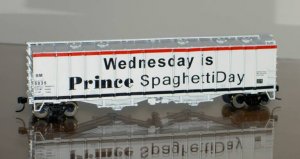 Thanks to tootnkumin I got the idea I could get a kit, paint it myself, and put the decals on from
http://www.petescustomdecals.com/HOScaledecals.html
. That's were I saw the Prince Spaghetti car. So now I have a couple of Accurail 5000 and a couple of Walthers Airslides coming in from ebay. Also placed an order for both decals though it might take a little time for them to be made and mailed.
What would be the best way to paint these cars? Can I use Krylon spray paint or would acrylic paints that they have in the hobby store work? I do worry about brush marks if I paint with a brush. White should be easy to come by but I'm not sure about the blue used for B&M. What would you all recommend? And what would you recommend for a gloss coat? Thanks.
Last edited by a moderator: