I just joined this forum. I have been back into the hobby for about 4 years after a 20 year lay-off.
a bit about myself, I am a few years away from that great graduation to senior living. The kids are grown and gone so I was able to commandeer a room and start a layout. I also do woodworking and spoiling grandchildren in my spare time.
My layout is based on the Tulsa Port of Catoosa and is a shelf switching layout. It is situated in a 12.5' by 11.5' room and is built around 3 walls, it also features a pennensula down the center of the room. We currently operate it with car cards and way bills during operations sessions. We are about to go live with visiting operators. The layout features the following industry "customers":
Gavilon Grain- 2 elevators on opposite sides of the navigation channel
BKEP Petrolium Partners- Asphalts and petroleum products
Terra Nitrogen- Fertilizer production
Word Industries- Heavy Steel Fabrication
Harsco- oil field process and manufacturing
Hughes Lumber Wholesale- Forrest Products
Team Track- Facility to handle boxcar and tankcar unloading and trans loading
Transloading of rail to barge of bulk loads of gypsum, aggregates and such
The Port utilizes it's own locomotive and will at times use lease motive power from GTMX. It is served by 2 railroads that interchange into the west side of the facility. The BNSF coming in from Catoosa Oklahoma and the SKOL, coming in from Owasso Oklahoma.Normal equipment from BNSF is Dash8-40BW, GP-60. Every once in a while a BNSF shoving platform is used. Normal equipment for SKOL is 2 SD 40-2s.
I currently have locomotives in BNSF livery, a POCR SW-1500 and have 2 SD's in the paint shop.
Here are a couple of pictures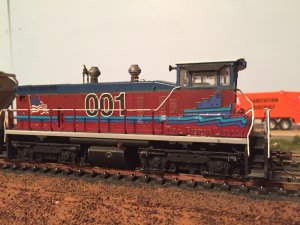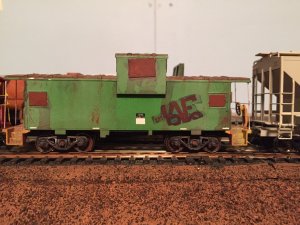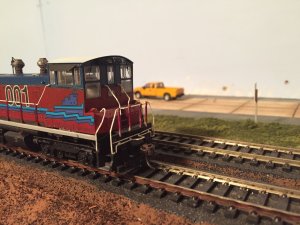 I am am looking forward to seeing what everyone is working on and learning from others.
Thanks for reading!
DB