Well, it seems that a bunch of updates are getting posted to layout threads. It's been a while since I have updated this thread. Not a whole lot to update everyone on, though. I've got a few more trees planted above the waterfall and a little more ground cover and ballast here and there, but my two wheeled hobbies (and job) have been taking up a great deal of my time.
I did get this little mini-scene completed though: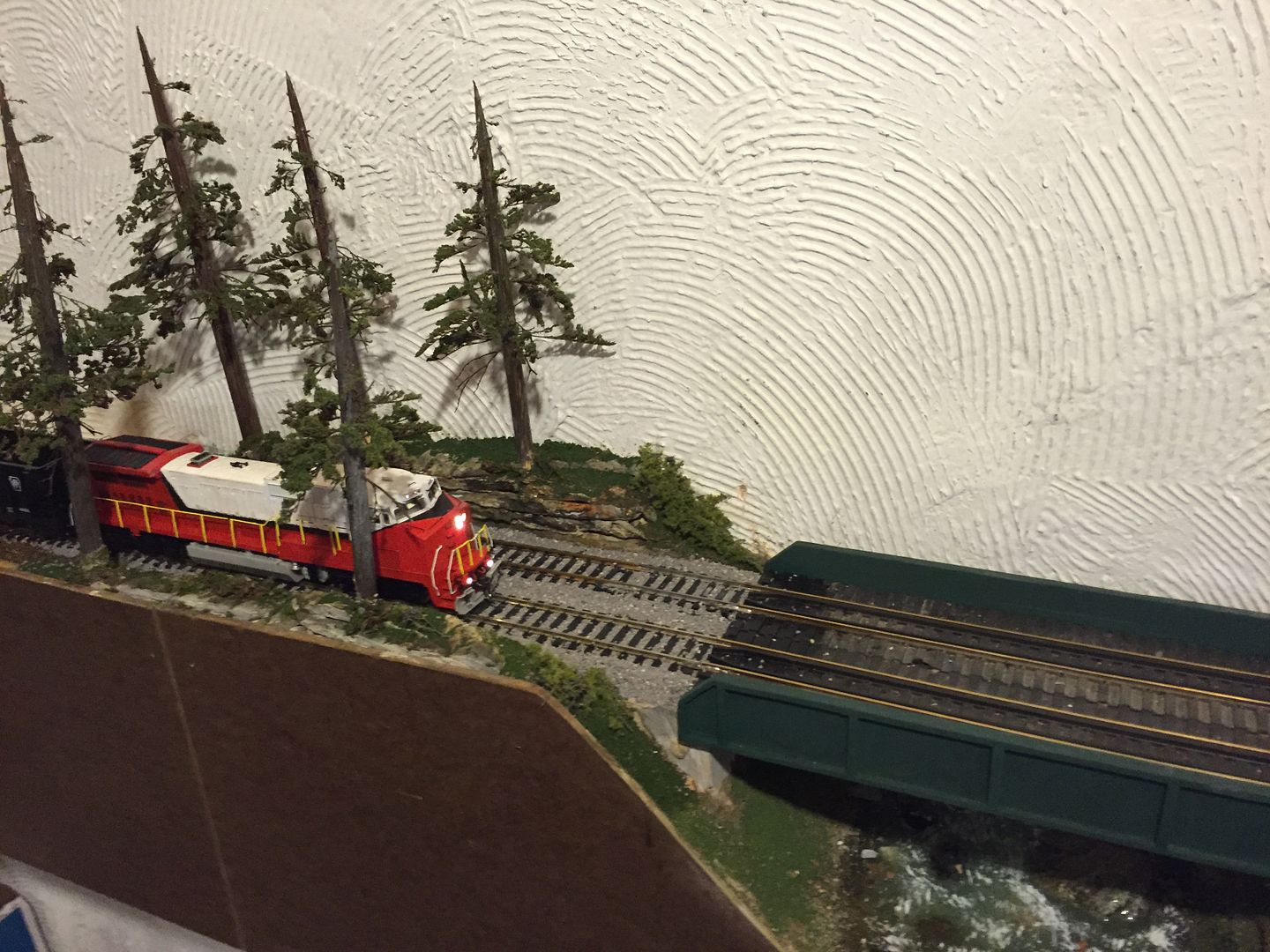 Some nice ledges for the train to cut through just before the creek, complete with a few more of Jim's trees.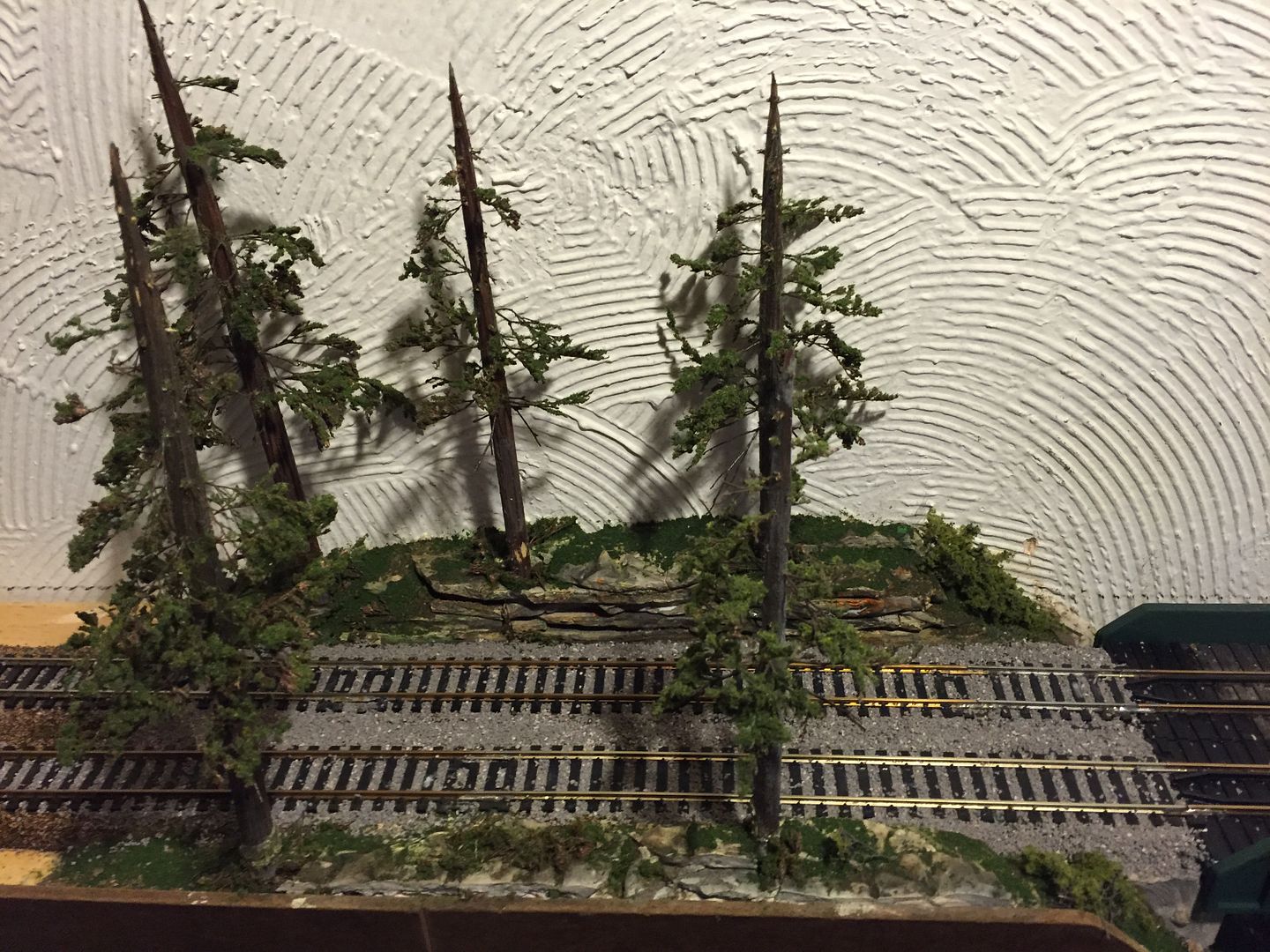 If you look closely, you can see where the porcupines have been chewing on the bases of the pine trees. (That's my story and I'm sticking to it!)