Over the winter I finalized the track plan for the CMMR (Central Manitoba Model Railroad). It is designed around a basement bedroom that became available when our youngest daughter moved out. Here is the plan that I designed with help from forum members in Mixy's great FREE software SCARM: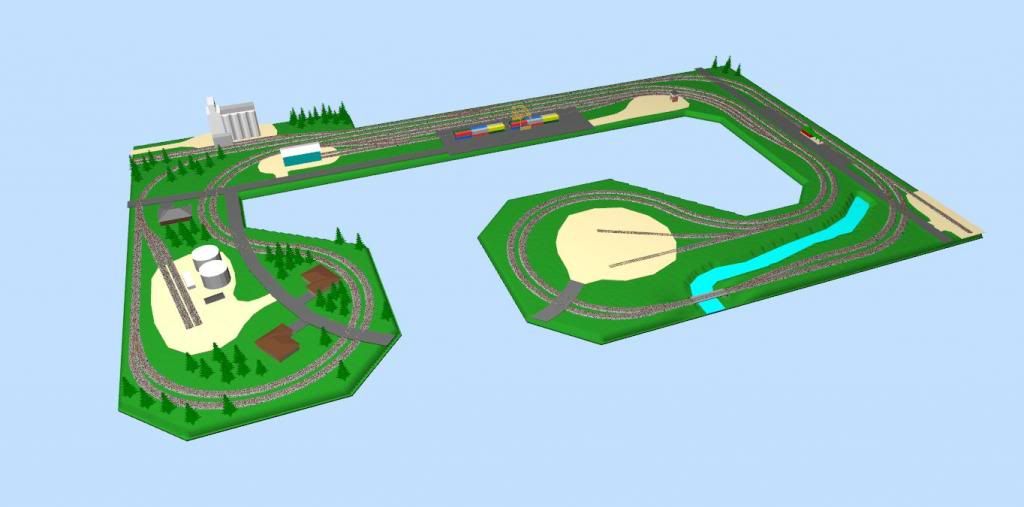 The next step was to repaint the bedroom. Here's what it was like before I started (she used the skeleton for her kinesiology course training).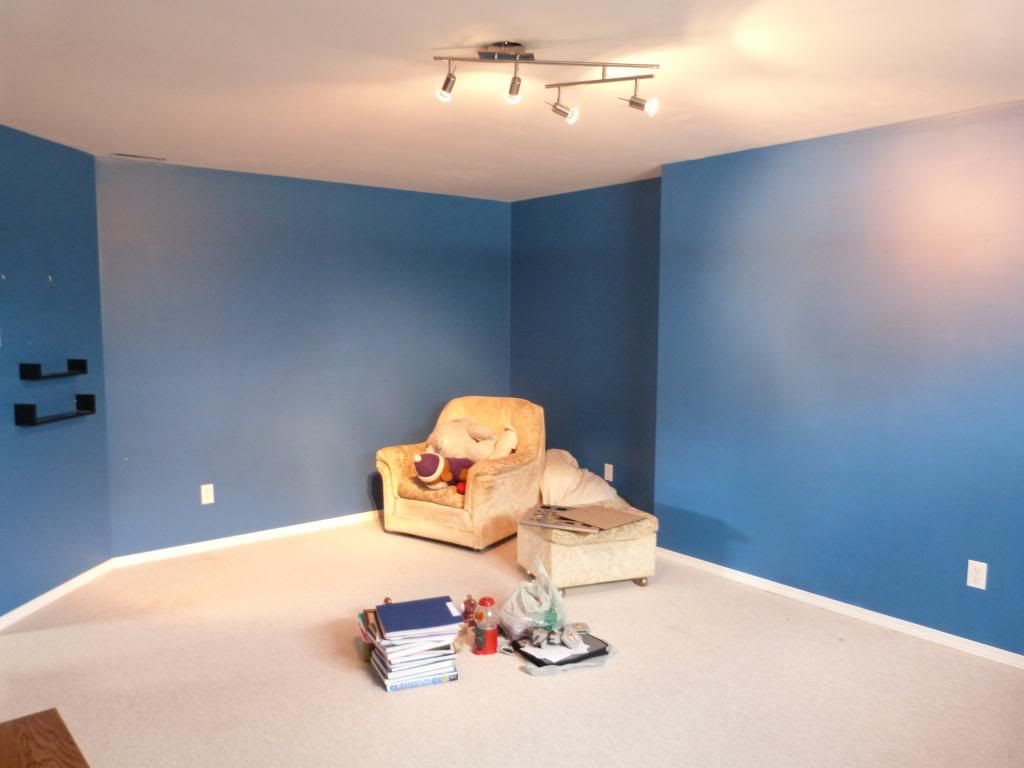 I painted the room a very light blue and airbrushed some clouds and jet contrails. They are very subtle but add a little background.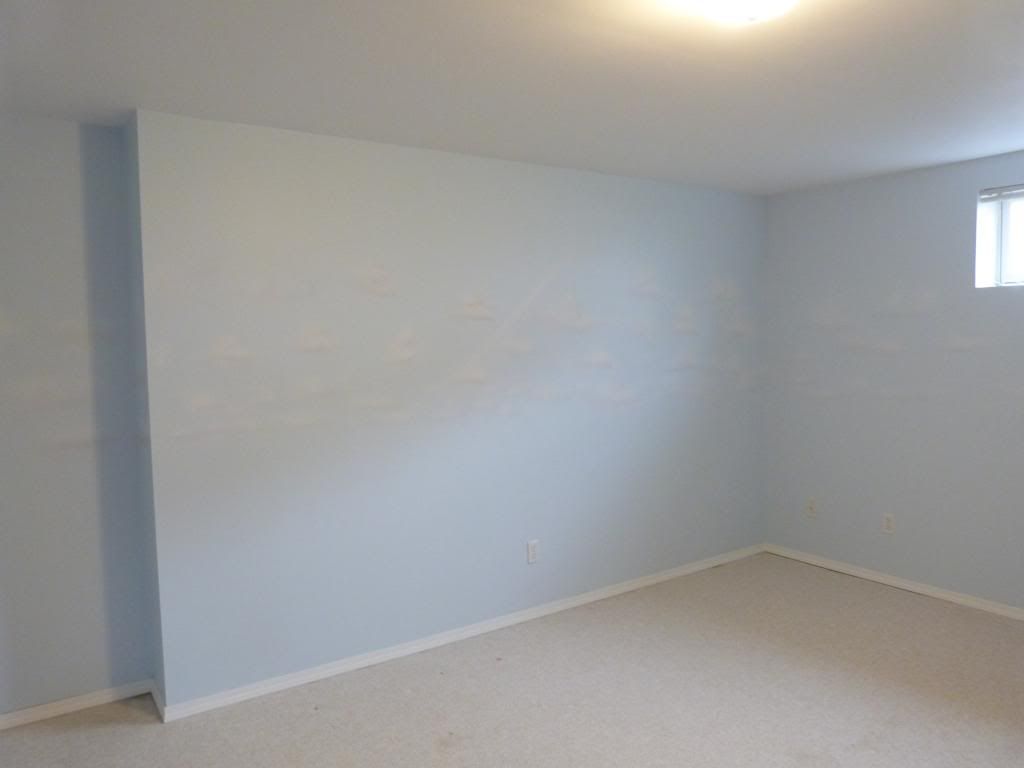 After the plan was finalized I set to work designing the benchwork in SolidWorks, which I use at work. I designed it to be modular so that when we sell the house the layout could be disassembled and moved if necessary without destroying it. This will also allow me to work on it as time and money permit. There are 6 modules in total. I am going to start with the central module, which also has a shelf for the booster and any other electrical equipment that will be required. I have an NCE Power Cab DCC system, and intend on getting an SB5 smart booster to power the layout. There will be a bus panel mounted on this module, as well as additional panels at each end module.
Each module will be bolted to the next, and have levelling legs at the bottom of the 2 x 4 legs to ensure they line up with each other. There will be terminal strips mounted at each end so that the modules can be wired together. All the intermediate cross-members will be drilled out to run the wiring.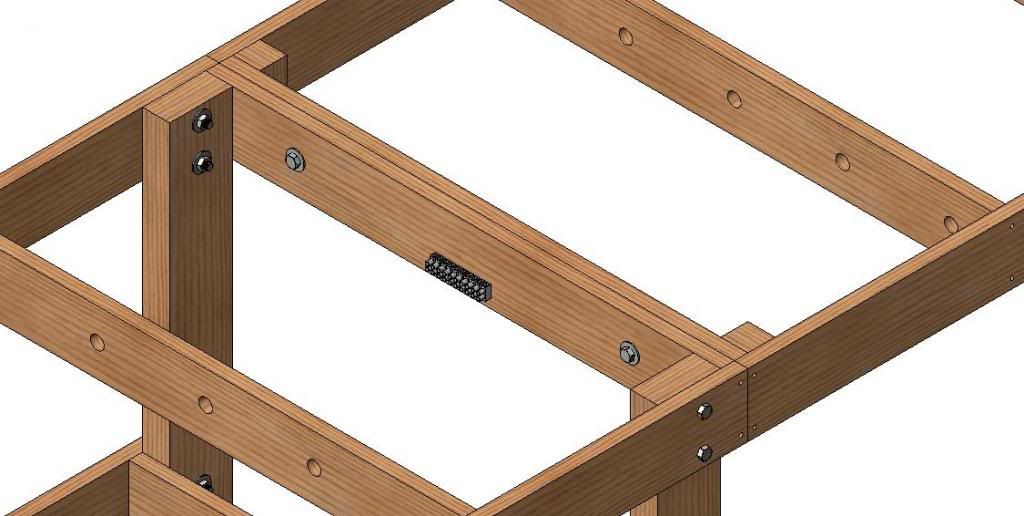 I am on holidays for a couple of weeks so hope to get started on the first module soon, but I am sure that yardwork will take precedence!